Here are a few notes from some of our satisfied customers. For more client reviews please visit our Facebook page.
Hi Amy,
We brought our puppy, Ozzy, home in May of 2015. He was the first family pet we have had in fifteen years. We are a military family and move around a lot, it is not always easy to find a home that will allow dogs! Ozzy is an English Lab and full of personality and energy! We knew as soon as we brought him home that we would need to find training for him and me so that other people could enjoy our new family member as much as we do. Oddly enough, one day I opened the web browser on my phone and Affectionate Pet Care was on my home screen. I had never even heard of APC, much less searched for it. I called and talked to Sara who was able to get us in private lessons ASAP while we waited for a class to open up. I did not even know what doggie day care was when we showed up, this did not exist in the small town I grew up in. As we got more comfortable in training, we decided to give day care a try while I volunteered at our kids' schools or ran errands so Oz would not have to be at home by himself in a kennel. We LOVED it! Ozzy loved all the day care staff and they loved him. The lobby staff are excellent, the facilities are always clean and Ozzy would come home with a report card telling us about his day. It was amazing. We continued on with training. Ozzy was the class clown, but tested well and before we left Virginia, he passed the Therapy Dog Test. Sara is a phenomenal trainer and Ozzy absolutely adored her. As the Air Force would have it, we had to move in June of 2016. We love Fairfax, such a small community feel for being right outside our nation's capital. One of the hardest parts of saying goodbye was saying goodbye to APC. We are currently in Oklahoma City, and there is just nothing that compares. Shortly after we moved here, there was a video on the APC Facebook page of Sara training another dog. Oz heard her voice and went searching our new home frantically trying to find her. I have to tell you it broke my heart. We hope to someday come back to Fairfax and I know the perfect place for Ozzy to play when we do. A few months before we left, we had to start signing up for our day care spot as the days were really filling up. I joked with the front office that I was going to have to stop telling people about y'all, we were going to lose our spot!
What a wonderful first experience with Doggy Day Care we had. The bar has been set really high and that is a good thing. We have finally found a day care here, it is very small but the staff love Ozzy and he loves them. I have looked at several places and feel somewhat like I did trying to find schools for my human kiddos. We even walked in to one place and had them bring Ozzy right back out to us!
I just wanted to say thank you. What a wonderful place APC is!
Marie Fewell
Ashley is an excellent and professional dog walker. We appreciate her flexibility, prompt and clear communication, and her overall attentiveness to our dog. We could not be more pleased with her work and would be happy to recommend her services to our family and friends. Ashley will go far with APC and has high potential in the pet care industry.
Ashley Kaufman, Sadie the Golden Retreiver's owner
Dear Amy and other caregivers of Affectionate Pet Care,
I want to applaud you and your wonderful staff at Affectionate pet Care for a job well done. I'm sure you are aware that caring for someone's beloved pet is a job to be taken seriously as caring for a newborn baby; after all these pets aren't just "pets" to us, they are our babies – they are a central part of the family. And the dog owners that bring their dogs to Affectionate Pet Care are looking for caregivers who see these wonderful creatures just as we do and provide them with the utmost care while their owners are away.
Recently I vacationed out of state for a week, leaving my pop Hobie in your care. Hobie is no ordinary dog, and I am no ordinary owner. Hobie is quite an active pop who is spoiled to no end with playtime and doggie socializing. He is not happy unless he has spent hours bounding about with another dog or running through the parks with his human mom. Therefore boarding him in a caged environment was never an option to be considered. I, myself, spent two years working in an animal hospital that boarded animals so I know first hand what goes into caring for a dog that stays overnight. I have tried almost all of your local competition and I keep coming back to you because your service is reliable and frankly, the best. Because my Hobie is so active and so social with other dogs, I desperately sought out Affectionate Pet Care as the best place for him to stay while I was away on vacation.
I am a business owner myself and know how difficult it can be to get it off the ground and find great staff that are fully dedicated and educated to the task at hand. I have been bringing Hobie to your facility for over a year now and have watched the employees blossom and your business begin to thrive. I love and appreciate all the upgrades you've made to your service through out my time with you. I fully enjoy reading Hobie's report card when he comes home. I truly like knowing what days he napped, and when he didn't eat very much and I love teasing him about his "pals and girlfriends" when we get home. It is priceless when my pup comes home from a week of romping with his doggie friends and he doesn't stink like a fire hydrant! This particular time away I was incredibly impressed by the thoughtfulness of the staff to take and develop a picture of Hobie playing with his puppy pals in the unbelievable snowfall we'd had. It was not only special to us because we love to play in the snow with Hobie and we are able to see he had the chance to enjoy it while we were gone, but also because it gave us a chance to see the beautiful snowfall we missed out on since we left the night it came in and it had all melted by the time we came back from vacation. I immediately put the picture in the frame!
I feel it necessary to praise you and your staff at Affectionate pet care for continuing to do an outstanding job with my pup Hobie. We will continue to use you and recommend you to everyone in the future. As Hobie's mom, it's comforting to know he's happy to be in your care when I step food in your facility and he forgets who I am because he's so excited to join the other dogs and visit with your staff.
Thank you from the bottom of my heart for keeping Hobie safe, clean, fed, and pampered with fun, but above all loved while he was in your care. Keep up the great work!
With Much Respect,
Kimberly
Affectionate Pet Care has wonderful pet sitters and the owner is the best in the business. Amy Lewett has a very unique gift with animals. As the owner of a Chow Chow I had experienced difficulty in finding a pet sitter who could interact well with our dog. Once I found Amy, my search was over. My Chow adores her. My husband and I cannot mention her name around him because he gets so excited just hearing it.
We have had our family emergencies this past year and she helped us through it, allowing us to go away, giving her only one day's notice. She was there and still is when we need her the most. We consider her part of our family. I wouldn't trust anybody else now but Affectionate Pet Care. Amy Lewett is the best not just because she is responsible and reliable, but because she has a rare gift with animals that is hard to find.
The Dodd's
We have had the wonderful pleasure of working with Affectionate pet Care since October of 2001. My husband is in the Army Reserves and because of the commute to New York, we usually travel together. The pet care team has always been very accommodating with our challenging schedules. There have been numerous last minute increases and decreases of their workload – they have always adjusted.
Of course, the real truth of his care is how he approaches the team. On numerous occasions I have observed their meetings. Without fail, every time he welcomes them and readily enjoys their company – if anything probably pesters them for affection. Our dog is six and a half years old and has stayed in numerous kennels much to our disappointment. The convenience of the team caring for him in familiar surroundings, we are certain helps to maintain a much happier pet. As far as we're concerned , it's the only kind of care for absent owners.
Every Affectionate Pet Care team member has been conscientious about keeping his daily diary. We are completely confident and trusting with each member of the staff in our home with all of our stuff. Never had any concerns.
We have immensely enjoyed our time with Affectionate Pet Care and look forward to continuing it.
Sincerely,
Kim and Jim
We had gotten acquainted with Amy about four or five years ago, when she walked our dogs for another service (before launching Affectionate Pet Care). We couldn't be happier with Amy's attention to detail, genuine concern for our pets and her customer orientation. She carefully screens and interviews prospective walkers, and we like that. While our dogs routinely have the same walker, Amy is always thinking about contingencies and likes to ensure that the dogs are familiar with other walkers just in case. Our dogs look forward to their visitors and lose all sensibilities when the walker arrives. The true test for us is when our dogs are willing to leave the house with a walker when we're at home. Our dogs do this, without even so much as a backward glance! They've also helped with extra walks and care for Motown when we've had to go away or work late.
We trust Amy and her walkers totally and can't imagine having any other service. Sambuca and Indigo agree!
Barb and Kate
Dear Amy, I am only too happy to recommend your pet care service to anyone who may be interested. Since you and you staff have started pet sitting for me over a year ago, I can only say how please I have always been with the quality of pet sitters, their reliability and the wonderful care my dogs always receive. I have been especially pleased that I have always had the chance to meet and talk with my pet sitter about my pets in my home and know, if needed, I can always talk with you or the sitter about any concerns. You and your staff have always been very responsive and attentive to my pets (I can tell by how calm and happy they are when I get home) and very flexible in meeting any schedule changes. I have also been especially pleased with Debbie, who has been caring for my dogs since last spring, and I hope she will be able to continue caring for my pets well into the future. She really seems to have a rapport with my dogs and is especially good with my larger dog that needs gentle yet consistent and firm handling.
Thanks for all you do.
Sincerely,
Judy and the "Doton Gang"
Dear Affectionate pet Care,
We wanted to take this opportunity to thank the staff at Affectionate pet Care for the exceptional job you've done for our family. We've been clients with Affectionate for almost three years and it's been wonderful! The care your staff has shown to our golden retriever Sam and our cat Shadow gives us great peace of mind.
We met Amy in 2000 after we ended our relationship with another local pet sitting company. We had a terrible experience with this other firm and they traumatized Sam after a weekend sitting assignment. When Sam met Amy, he immediately liked her and a bond began. Same gave us lots of cues that Amy would be an excellent sitter! From that point on, Affectionate was our only sitter for overnights and daily walks. Amy spent a couple of hours with us at the initial visit learning about Sam's needs and likes/dislikes. We were so relieved to find someone who was so conscientious about Sam's care. We never had to worry about Sam's care when we were away because we knew we he was in kind and loving hands. Even when Sam got older, Amy and Amanda were just wonderful with his care and medication. When Sam passed away in December 2002, Amy was there to comfort us and help us through this difficult time.
When Shadow joined our family in the summer of 2002, the staff was great in caring for Shadow. At first, Shadow was a stray that we were taking in from our neighborhood, so this required the staff to do some untraditional care (leaving the garage door open, placing food outside, and checking to see if she was around). Then as Shadow moved inside, they continued this attentiveness.
In closing, we are thankful for your loving care and consideration of our pets, which we consider family members. We never worry regarding their care or the care of the home when we know that Amy and her staff are looking after our family.
Thank you again for you wonderful help and best wishes to you!
Sincerely,
Angela and Karl
Affectionate Pet Care, in Fairfax Station, has been a terrific supporter of HART's over the last couple of years. They have a fantastic doggie day care facility and a dog walking and pet sitting service. They are truly an organization that cares deeply about the animals in their care and they provide first rate service.
Charlene – Homeless Animals Rescue Team
Hi Amy , Just wanted to thank you for taking the time to listen to my concerns today. I really appreciate how you run Affectionate Pet Care and the quality service you and your employees have provided me over many years. Also, just wanted you to know how much I am enjoying the Basic Manners Class w/ Jessie. She really knows her stuff and she is very good at keeping the class understandable, uncomplicated and fun.  I'm getting good results very early on w/ Woody and hope I can continue w/ more classes.  Many thanks again,
Judy Doton and the "gang"
Hi Amy,
My husband – Vu and I would like to share with you how excellent of a job Meredith has done — on the 2 major instances when she pet sitted, she was nothing but wonderful.  Her notes are very detailed and shows how well she pays attention to Wolf and Ginger as she is able to translate their personalities – and for pet owners who treat their dogs as family – this is very important.  Whenever we go out of town – we are at peace that Wolf and Ginger will be well taken care off because we trust that Meredith will be there.
From satisfied and happy customers,
The Deos (Vu, Carla, Wolf and Ginger 🙂 )
Hi Amy,
I wanted to take a minute to thank you for sending Matt to take care of Teddy.  Teddy hasn't been this happy since "Miss Cristie" left!  Matt took extensive notes during his first visit and made me feel very comfortable that he could care for "the old man".  Since Teddy has some issues with his back and rear legs, he sometimes loses his balance.  Matt assured me that he would be able to handle the situation if it arose (which, thankfully, it hasn't).  He explained that he had experience with older animals and was not in the least bit concerned that he couldn't handle the job.  Teddy's energy level since Matt has been caring for him has increased (which can be a mixed blessing!).  He's walking better and doesn't seem to be as stiff as he was the past few months.  I have a few "little" neighbors who adore Teddy and they give me reports every now and then about seeing Teddy & Matt out walking.  <>  All reports state that Teddy looks really happy on his walks and sometimes he's even bouncing down the road as they walk.  I hope Matt will continue walking Teddy until we move away in couple of years.  It's comforting knowing Teddy is in good hands.
And the big thing is……………………….my cat, Elizabeth (aka The Queen) really likes Matt.  She seems so much happier now, too.  She's not as skitish when people come in the house and is much friendlier than she has ever been.  From what Matt tells me, she is even waiting for him when he comes to walk Teddy.  That has NEVER happened!
Joan and Teddy
Dear Amy,
I am writing to express my appreciation to you and the staff at APC.  Specifically, you have an exceptional employee, Jennette.  Although we always arrive too early and disturb her morning routine, Jennette never complains. Her calm, patient manner was a great help to me when Angus was sick and I was very worried about him in daycare.   There have been so many times when she has gone the extra mile for me and Angus.  It is evident that she enjoys her job and loves the dogs.
I want you to know that I do have daycare closer to my home but I travel out of my way just to use your facility because of Jennette and the staff at APC.  I know Angus gets the attention he needs there and he is in good hands.
Please convey my compliments to Jennette and your entire staff for their hard work, positive attitude, and great customer service.
Keep up the good work.
Sincerely,
Trish Patrick
Thank you to all of you! Gus had his first visit with you last weekend and it sounds like it was very successful!! He came out looking bouncy and happy and that made me bouncy and happy!!! I loved the report card and the thought of Gus on your futon with some of his new friends at night made me laugh!
I am your new biggest fan and have been telling everyone about you! Thanks again–we will look forward to the next time we need dog care!!
Leslie Regan and Gus
First let me thank you for taking such great care of Jazzy while I was away.  I can tell she had a wonderful time with your staff.  When I brought her home she slept so well!  I was really delighted to find a good place for her when I'm away.
Thanks very much,
Matt Van Sickle
I just wanted to let you know once again that Meredith does an outstanding job. She always leaves me a very detailed note, and she goes above and beyond what is expected. She even vacuums!
Kathy
Good afternoon Amy
As you're probably aware, Jennette Hadiji  works with Jane and I to ensure our dogs Reese and Sammie, get walked and played with each day.  Yesterday, Reese, who is an older Golden Doodle, broke a nail on her mid day walk.  This has happened in the past (before Jennette started working with us) so we are prepared for it.  Jennette called me immediately to let me know and used the gauze and bandages I keep in the house to wrap Reese's foot until I could get home.  She also sent me photos so I could see just what it all looked like.  When I took Reese to the vet, it turned out that she had to remove the nail completely and Reese will need to take it easy for a few weeks and have some meds.  The vet told me that Jennette did the immediate care of the foot "just right" and that helped to isolate the foot until she could get to it.
I asked Jennette for your email so I could send this thank you to you.  The girls love seeing her and their daily walks.  I am glad she knows what she is doing around an injured dog.  It made this incident a bit easier to deal with.  Just wanted you to know you have a great employee!
Rory D. Schultz
I would like to compliment your excellent trainer Sara! She did an excellent job with my dog in her six weeks of training !
I signed up my dog Sadie who is a two year old rescue with a lot of problems , and no training !  She now socializes with dogs and people !
She taught her how to walk on leash and have knowledge of basic commands.
She has also calmed down a lot due to her training with Sara.
I would highly recommend Sara to anyone I know who needs dog training !
Sara is THE best trainer I have ever had  in our 42 years of owning dogs!  Thank you so much for having her on your staff !
She is also a very nice young lady and I enjoyed the training as well , due to her expertise and her kindness to both Sadie and me !
My husband also saw the difference in Sadie after her training !
Sincerely,
Julia B. Seltmann
Amy
Our shin tzu, Teddy, has been groomed by Shannon two times.   Each time he comes home looking so wonderful and his coat is incredibly soft.  I have referred my neighbors to Shannon when they notice how wonderful his coat feels.
I look forward to having Shannon groom Teddy in the future.
Thank you,
Tracy & Corley Puckett
Hi Amy,
Mary has had a few sessions now with Libby Rose and I couldn't be happier!  We still have work to do with Libby, she is one spoiled, bossy, dog!  And I know it is my husband and my fault for not keeping up on the training she had with Sara as a puppy. However, she is so cute and sweet.
She loves daycare with you guys and so do we, your staff is just fantastic!
Thanks!
Jane
Hi Amy,
Mary has had a few sessions now with Libby Rose and I couldn't be happier!  We still have work to do with Libby, she is one spoiled, bossy, dog!  And I know it is my husband and my fault for not keeping up on the training she had with Sara as a puppy. However, she is so cute and sweet.
She loves daycare with you guys and so do we, your staff is just fantastic!
Thanks!
Jane
Hello Amy,
I want to commend Mary Crawford for her expert assistance with helping my wife, Julie, and me with our 8 month old pit bull mix, Porter.
Mary is clearly a highly educated trainer, and that's critical, of course. But, in addition, Mary treated Porter with understanding and gentleness. She also taught my wife and me some very practical, and immediately helpful, techniques to calm down and manage our "very enthusiastic" new pup.
If and when we need additional help with Porter, Amy, we will definitely be returning to Affectionate Pet Care! We can also endorse and recommend APC to our friends & family.
Please consider this feedback when you evaluate Mary regarding her value and effectiveness.
C. Michael Turpenoff and Julie Hoffsten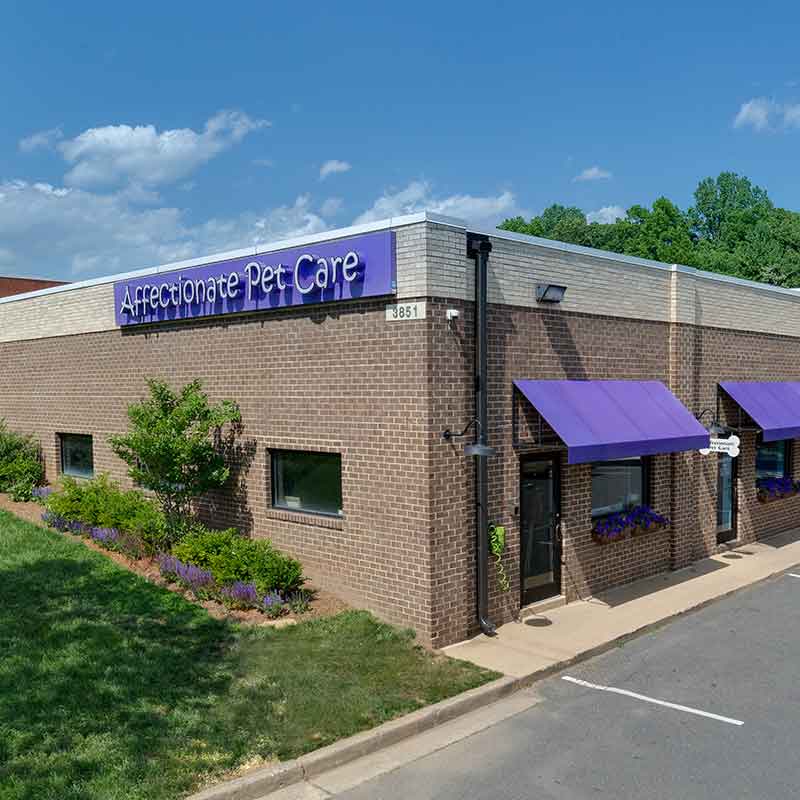 Daycare and Boarding Hours
Mon-Fri - 7:00 AM - 7:00 PM
Saturday - 9:00 AM - 7:00 PM
Sunday - 10:00 AM - 6:00 PM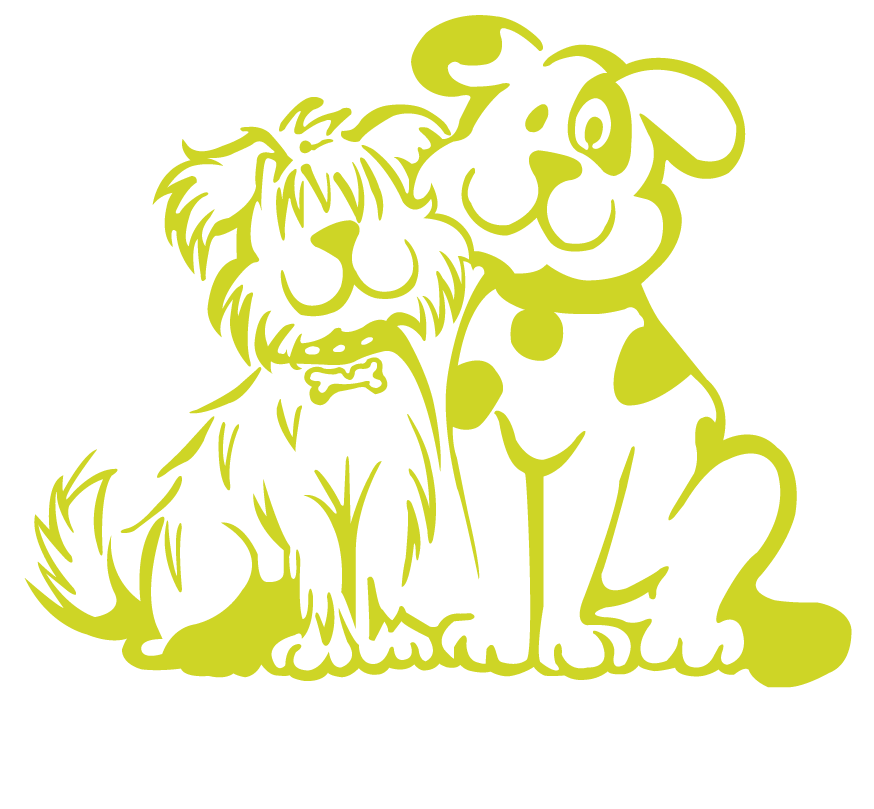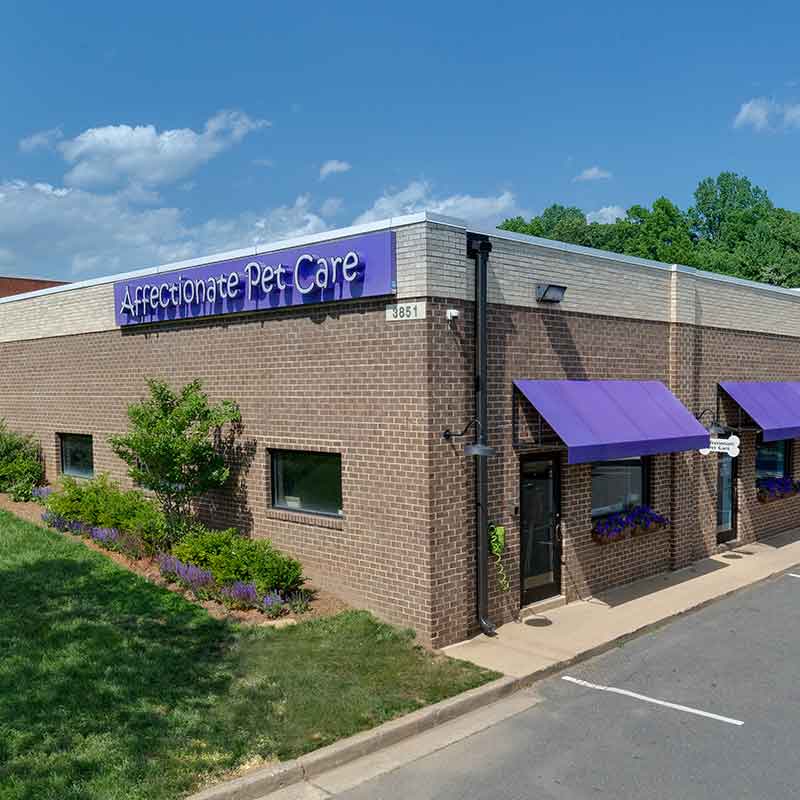 Daycare and Boarding Hours
Mon-Fri - 7:00 AM - 7:00 PM
Saturday - 9:00 AM - 7:00 PM
Sunday - 10:00 AM - 6:00 PM