Affectionate Pet Care Center

 
was designed for the comfort and safety of your dog!    
Throughout the life of APC Center (over fifteen years now), owner Amy Mercadante has been constantly working to improve the facilities to create the area's best place for all your pups needs, by creating more space to provide selective playrooms to accommodate different play styles, temperaments, ages, and sizes, and optimal outdoor exercise yards that allow for the cleanest and safest puppy playgrounds. Today Affectionate Pet Care Center is on an acre lot in the City of Fairfax with over 12 thousand square feet of indoor space just for dogs, and 16 thousand square feet of outdoor exercise yards.
Take a look..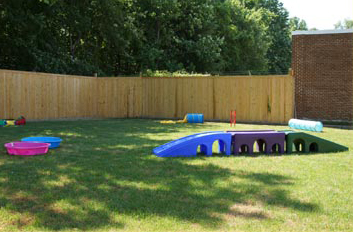 Ultimate commercial door safety system with the main entrances of APC remaining locked at all times, pull levers on doors that push out, all interior doors open towards the back of the secured building, special barrier doors, durable doors made by 

Vienna Glass Company

 and 

Amalfi Glass

. This system allows for an escape-proof facility.

Fully fenced yard with 9 feet privacy fency and an additional foot of wire bending inward to prevent possible escape. Fencing is set on top of concrete base. There are no gates to the yard from the outside so yards are completely secured.

Advanced 2012 Enterprise Grade 16 channel video monitoring system and surveillance

Alarm system in place

Fire & carbon monoxide detector alarm connected to security service

Fire department within seconds of our facility (less than a half a mile away)

ALWAYS

 a staff member in the facility supervising the dogs at all times

Radio communication between staff members to assist each other

Water bowls always full in each room and yard to keep the dogs hydrated

QUALITY EQUIPMENT FOR HEALTH AND SANITATION
Top of the line grooming equipment

High-tech Epoxy flooring throughout the facility that is seamless and non-porous for maximum sanitation. This floor was carefully selected for enough give and traction, yet still 100% sealed to keep clean and sanitary. Bacteria cannot penetrate this floor unlike concrete or floors with seams. This floor is also non-toxic, non-absorbent, and fire-resistant as well.

State-of-the-Art commercial heat/AC & Ventilation system that circulates the air in and out every hour preventing airborne viruses and providing fresh air for the dogs.

Two Renewaire Energy Recovery Ventilation units providing hospital grade fresh air for the dogs and staff

High Efficiency washer to clean and disinfect bedding (bedding washed at least twice per day) 

Rooms are cleaned with industry specific pet safe disinfectant several times through out the day.

Stainless steel dog bowls (cleaned and disinfected after each use)

Kennel Connection v5 custom software system to provide accuracy in our pet care

Puppy Playground equipment made just for dogs!

K9 Grass Yard, synthetic turf specially engineered for pet resorts like ours is the best turf on the market for dogs as it's flow through backing and antimirobial agents allow for easy clean up and ultimate sanitation. It is washed and disinfected after each use, allowing for the cleanest possible playground. It's soft real grass-like texture is like heaven for dogs and the safest surface to run on, allowing protection for their paws, and best of all, it's mess-free. They can have fun and run in all weather conditions even while it's raining and remain clean! Added bonus: getting your dog back dirt/mud-free after a fun day at doggie daycare!

COMFORT FEATURES INCLUDE:
Futons with foam and cushion mattresses protected with vinyl for sanitation and covered in clean and cozy blankets

Coolaroo Hammock beds for dogs

Snuggler beds

Lambs wool beds

grass yard to run on

Soft K9 Grass and natural grass outside for a comfortable surface and to protect paws when running

dens for dogs to go in and out of

Always a human companion to comfort your pooch

lots of windows throughout the facility

lamp lighting at night

a homey atmosphere

TVs and radio in each room

Recycling paper, carton board, plastic, and aluminum

Limiting our use of paper by lamination

Using exclusively compact fluorescent light bulbs which use 75% less energy than standard incandescent bulbs and last 10 times longer.

Energy Star grade computers and server

High Efficiency front load washer to conserve water and protect our lakes, rivers, and oceans, saving over 7,000 gallons of water a year.

Lifetime Epoxy floors and products to limit toxic waste

For more information visit www.energysaver.gov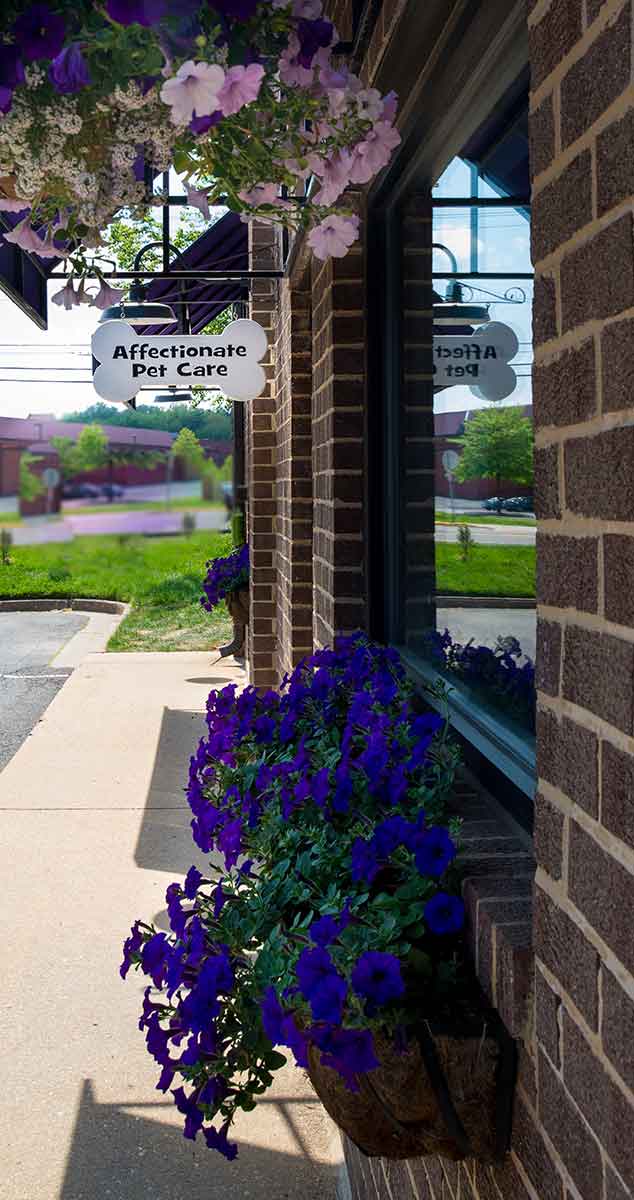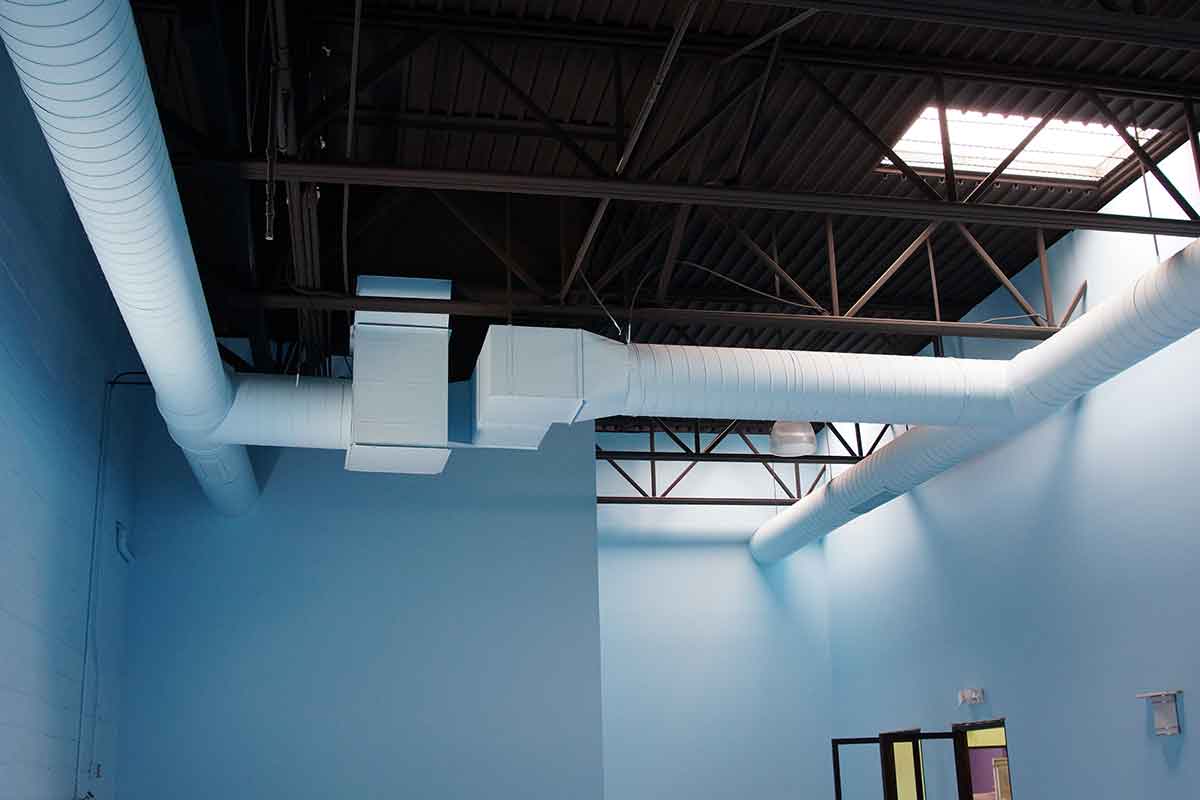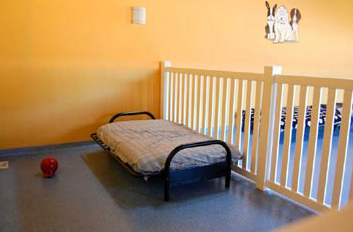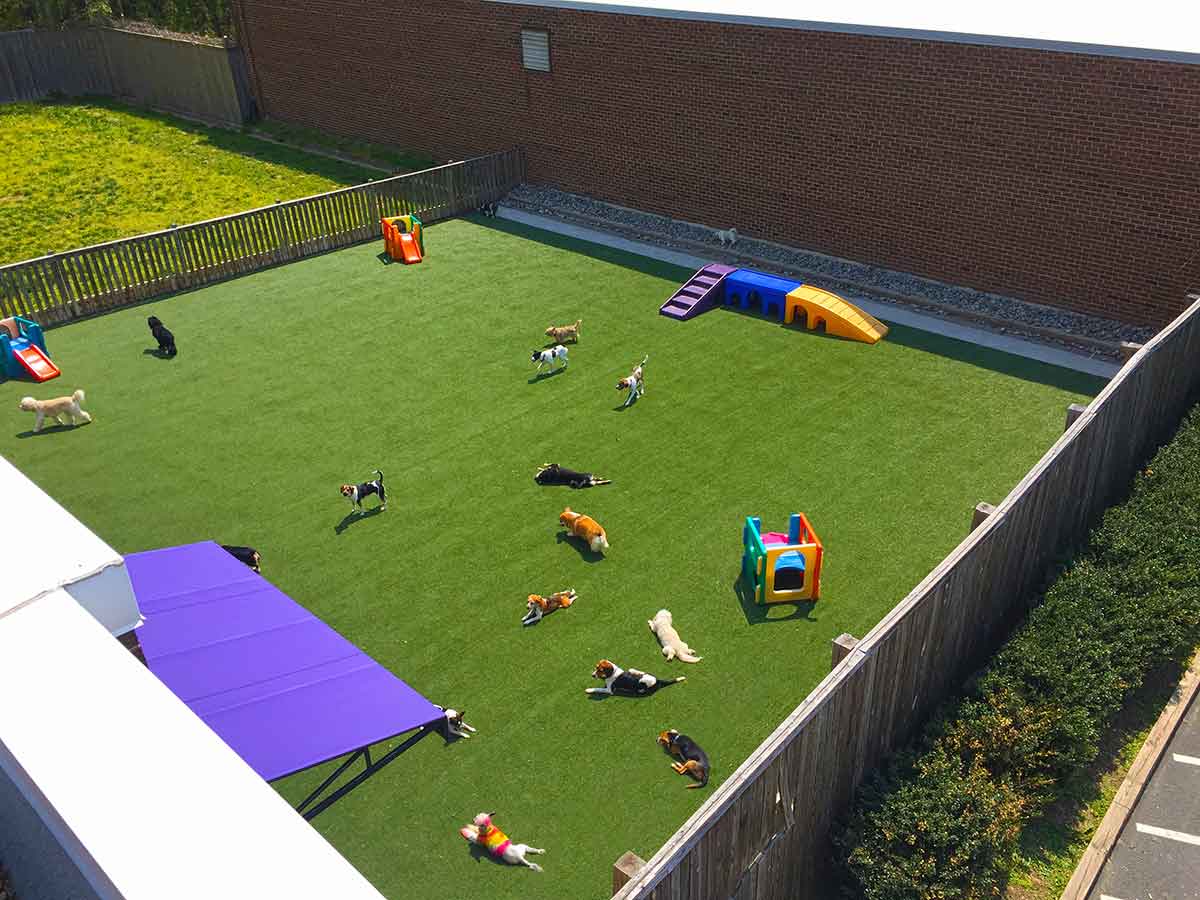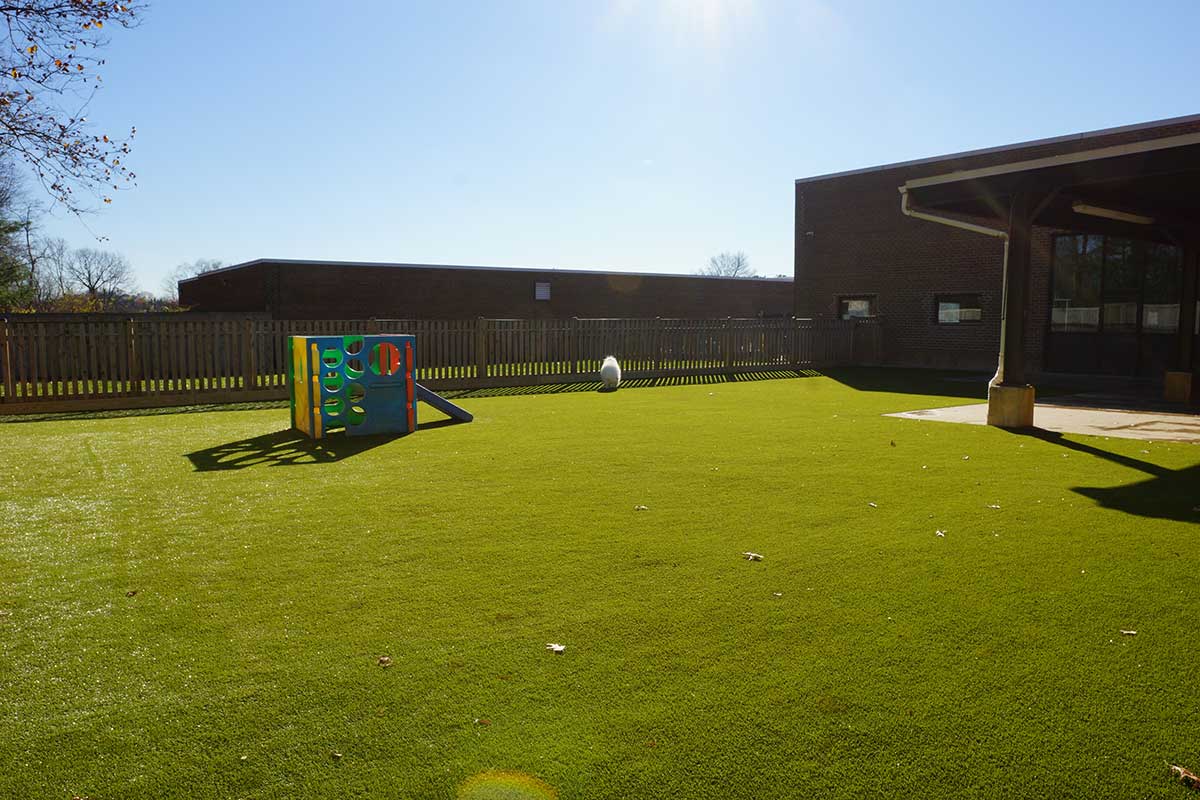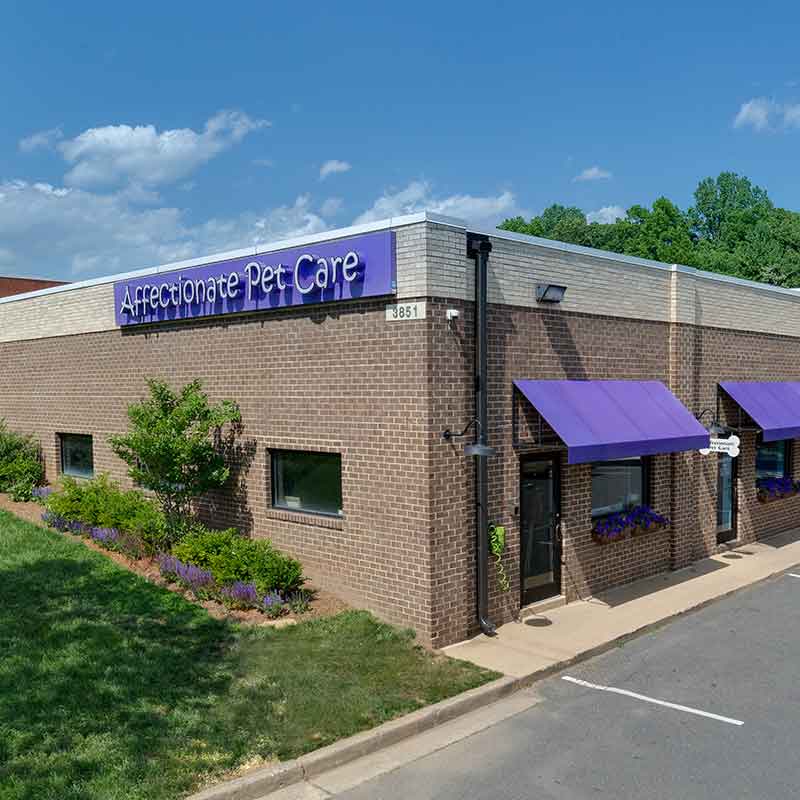 Daycare and Boarding Hours
Mon-Fri - 7:00 AM - 7:00 PM
Saturday - 9:00 AM - 7:00 PM
Sunday - 10:00 AM - 6:00 PM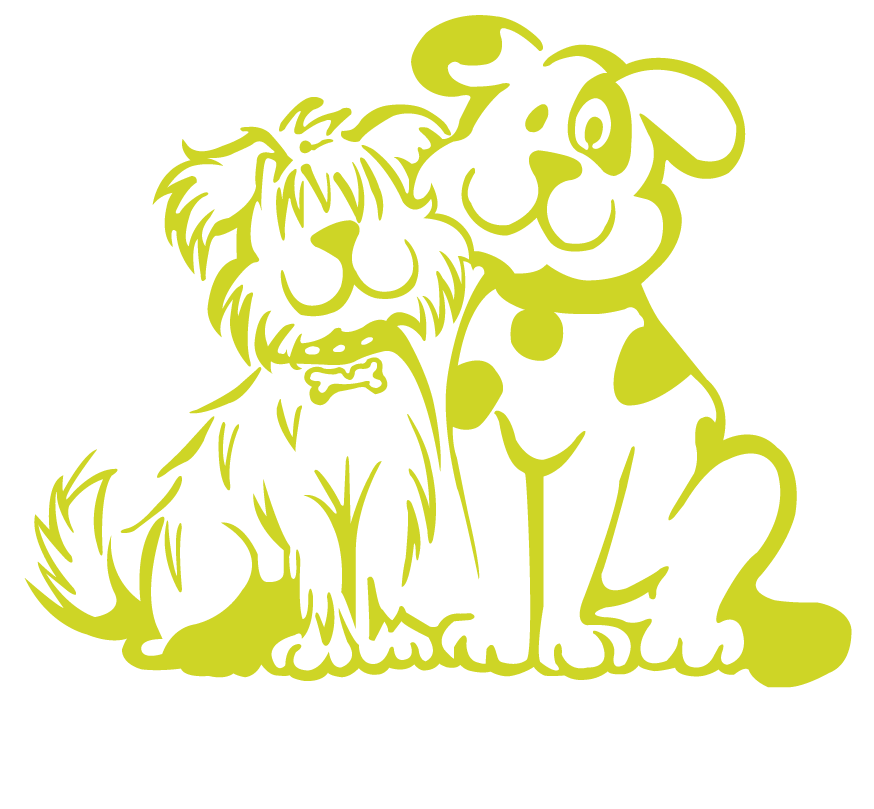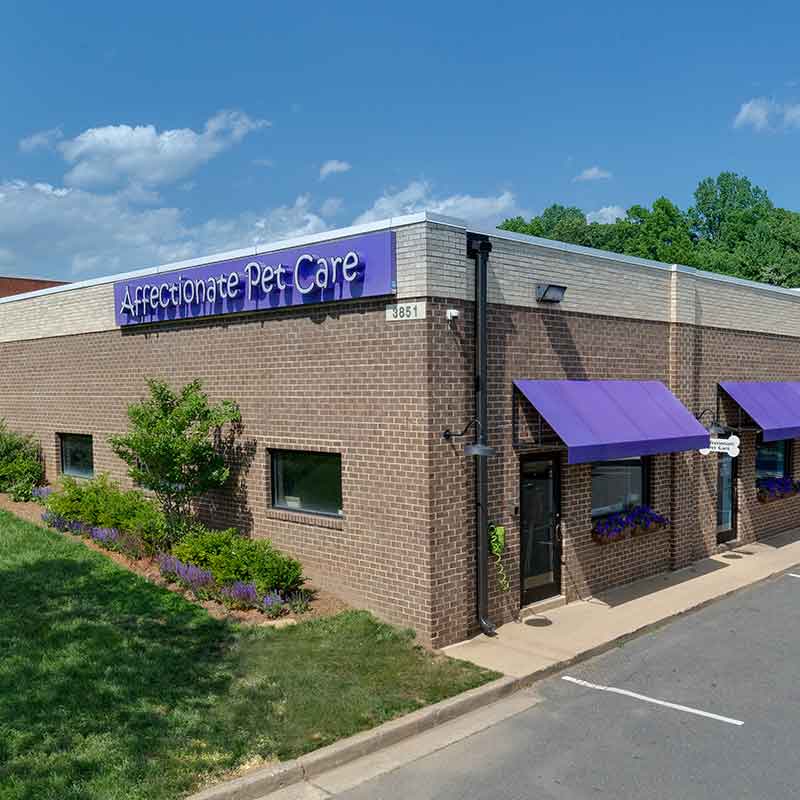 Daycare and Boarding Hours
Mon-Fri - 7:00 AM - 7:00 PM
Saturday - 9:00 AM - 7:00 PM
Sunday - 10:00 AM - 6:00 PM